Buddies in Bad Times Theatre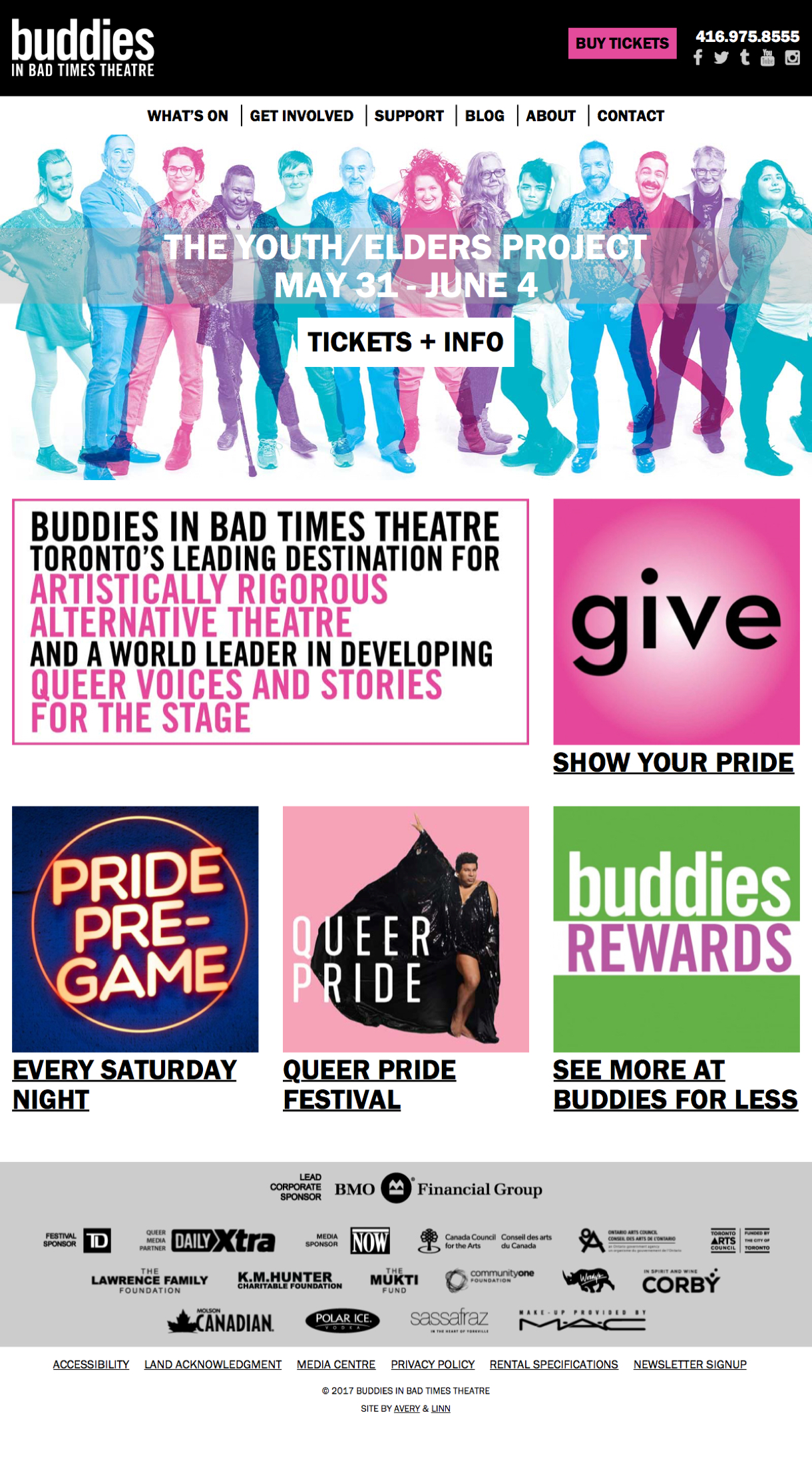 Buddies in Bad Times Theatre is a theatre company and political powerhouse with a busy season, a rental venue, and a bar and nightclub. They needed a website that clearly defined each activity, making it easy for people to find what they were looking for, and equally easy for the Buddies staff to update as their content changes.
"

Working with Linn and Avery was an incredible experience. Their collaborative and holistic approach to design not only gave us a beautiful and functional website, but also made the entire process move along so easily. I could not be happier with the process and the result.
— Mark Aikman, Director of Development and Communications
Client
Buddies in Bad Times Theatre, theatre company & venue
Toronto, Canada
2015
Team
Design by Avery Swartz
Technical stuff
---